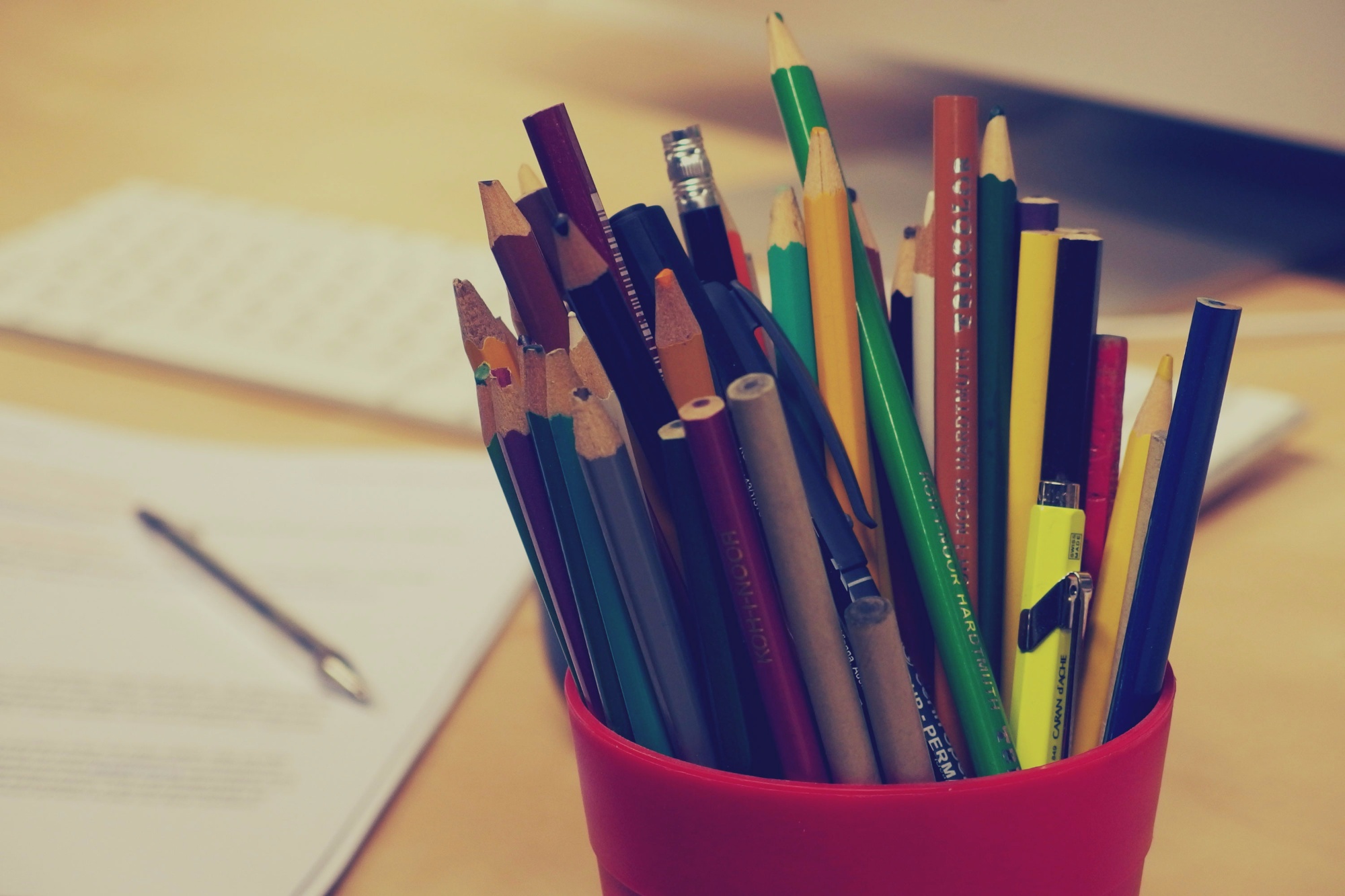 Resources for primary learning and fun at home
Updated 1.4.20
Beginning Monday 20 April, BBC Bitesize will publish daily online lessons for all ages. They will also have a new dedicated TV channel full of learning content, podcasts on BBC Sounds and loads of educational video on iPlayer.
Astronomy
If you are a parent who would like to brush up your knowledge of the solar system, the Royal Observatory in Greenwich is offering a free, online course through FutureLearn to help you help your child with their learning. The course is called 'Our solar system and beyond' and is available now.
https://www.futurelearn.com/courses/primary-science/10
They are also offering online home learning resources
EYFS and KS1: https://www.rmg.co.uk/schools-communities/learning-resources/eyfs/ks1-learning-home
KS2: https://www.rmg.co.uk/schools-communities/learning-resources/ks2-learning-home
Computing, designing and making
Computer programming skills, fun and free:
Learn to programme your own interactive stories, games and animations with Scratch (8-16s)
And for 4-7 year olds, Scratch Junior:
Tinkercad is a free, easy-to-use app for 3D design, electronics, and coding
An architectural design project for children:
http://www.kidsthinkdesign.org/architecture/index.html
This primary engineering project gives budding engineers the chance to win awards:
https://www.eventbrite.co.uk/o/primary-engineer-amp-secondary-engineer-leaders-award-16555584507
https://leadersaward.com/home-learning/
New skills
Learn to touch-type
https://www.typingclub.com/kids-typing
Duolingo: a great way to get into languages
Sciences
Some very creative science resources for primary-aged children from Ignite
https://www.ignitefutures.org.uk/resources
Brave wilderness: a channel about zoology and adventure
https://www.youtube.com/user/BreakingTrail/videos
Join in real-life research, including a lovely project involving penguins (highly recommended!)
https://www.zooniverse.org/projects
North American site with lots of resources for teachers and home learning
Physics girl is a youtube channel that explores the physics of everyday objects:
https://www.youtube.com/user/physicswoman/videos
Steve Backshall is doing live wildlife chats on youtube at least once a week
https://www.youtube.com/watch?v=0QSkaAzknn8
Techniquest in Cardiff uploads a new science demo video at noon daily for you to recreate at home
https://www.techniquest.org/daily-demos/
Geography
National Geographic Kids Primary
https://www.natgeokids.com/uk/
Activities and quizzes for younger kids.
https://world-geography-games.com/world.html
History
https://www.bighistoryproject.com/home
Food
Create recipe books and menu planners with your child, inspiring them to illustrate them and write reviews of their meals. For a more ambitious project, you might be inspired by the Gourmet Makes playlist on youtube. Each video is a gourmet version of a popular snack, sweet or icecream, like Oreos, Starburst and Ben and Jerry's.
https://www.youtube.com/playlist?list=PLKtIunYVkv_RwB_yx1SZrZC-ddhxyXanh
Jamie Oliver has a special section of recipes to 'Get kids cooking'
https://www.jamieoliver.com/features/category/get-kids-cooking/
Maths
Carol Vorderman is offering free access to her maths website for ages 4-12.
https://www.themathsfactor.com/
resource sheets: one a day to help your child improve their maths, by age group.
https://corbettmaths.com/5-a-day/gcse/
Literacy and reading
If you follow children's authors on twitter or instagram, many are reading their books and sharing art workshops online. You can also tweet your work to show them!
https://www.oliverjeffers.com/books#/abookaday/
https://www.timeout.com/new-york-kids/news/virtual-storytimes-for-kids-authors-and-venues-go-online-amid-coronavirus-031620
North American authors reading books:
https://www.storylineonline.net/
And astronauts reading storybooks from space!
https://storytimefromspace.com/
Harry Potter resources approved by JK Rowling
https://www.wizardingworld.com/collections/harry-potter-at-home
Audible are streaming audiobooks for children of all ages for free, from Winnie the Pooh to Alice in Wonderland, read by Scarlett Johansson
https://stories.audible.com/start-listen
For more formal literacy resources for KS1 and above, visit the National Literacy Trust site:
https://literacytrust.org.uk/free-resources/
For early years and KS1, try:
https://www.ladybirdeducation.co.uk/
Read, read repeat has some great ideas for literacy activities to do everyday, see the pdf download at the bottom of this page
Pocket story challenge offer two computer generated picture prompts to begin the first 100 words of a story
The Literacy Shed
A wealth of visual resources for KS1 and KS2 to support Literacy learning. Films are classified by age group.
See also the Maths Shed and Spelling Shed.
https://www.literacyshed.com/home.html
Arts and crafts
The Tate Gallery has an ever-growing source of arts and crafts activities to enjoy on their website
https://www.tate.org.uk/kids/make
The Maison Zizou channel has all sorts of origami and other crafting ideas in short, wordless videos.
https://www.youtube.com/channel/UCfOJ_V_0NE13e4M2OxrwqkQ
Most large art galleries have online resources: you might enjoy copying a painting in a different medium, such as pen or collage, or curating your own exhibition from the ones you find online.
https://www.tate.org.uk/art/artists/a-z
Twinkl is offering many of its resources free for parents to print out:
https://www.twinkl.co.uk/resources/covid19-school-closures
Fitness and Dance
Aimed at, but not only for children, PE with Joe Wicks is being live streamed on youtube every weekday morning
https://www.youtube.com/watch?v=Rz0go1pTda8&list=PLyCLoPd4VxBvQafyve889qVcPxYEjdSTl
Body Beats: rhythm based warm-ups using Afro-Brazilian rhythms inspired by STOMP, Ollie Tunmer is a former cast member.
Livestreaming Daily Monday - Friday 11am GMT

https://www.youtube.com/user/OllieTunmer

https://www.facebook.com/beatgoesonUK
Early Years resources
Crafting
The Imagination Tree
Hungry Little Minds: creative craft activities
https://hungrylittleminds.campaign.gov.uk/
Play-based science resources for the under-5s
https://sciencefromthestart.wordpress.com/other-resources/pre-school-informal-science-learning-directory/pre-school-informal-science-learning-directory-online-resources/
Interactive stories and games
Five Minute Mum
Lots of fun ideas. Provides an outline of how parents/carers could structure their day.
Book Trust has activities for parents/carers to engage in with children from birth
to five years old. Includes electronic links to a variety of other online resources.
https://www.booktrust.org.uk/books-and-reading/have-some-fun/storybooks-and-
Cbeebies
Bitz and Bob is highly recommended for 'real-world' science problems
https://www.bbc.co.uk/cbeebies/shows/bitz-and-bob
Numberblocks is a CBBC maths series that shows young children how numbers 'work, sing and play'
Puzzles and games